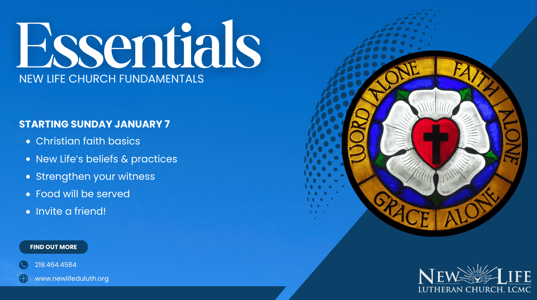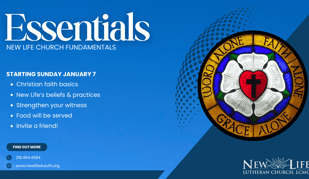 This is a ten-week course in the basics of the Christian faith along with New Life's beliefs and practices.
This basic course of adult instruction is made available for all new members or inquirers and is an excellent series to invite a friend or family member. This is a course for strengthening your own Christian witness.
Pastor Norland has taught this course dozens of times in may different ways, seeking to communicate how vital, foundation, and timelessly true these core beliefs are for disciples of Jesus.
Food will be served.
Event Timing: Sundays, After the service
Location: 4320 Haines Rd, Duluth, MN 55811
Dates: 10 sessions, Starting January 7, 2023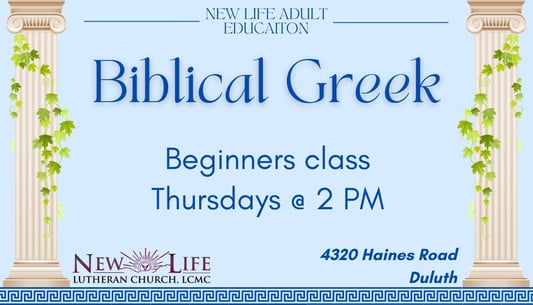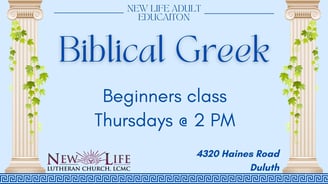 Would you like to learn Biblical Greek?
A new beginners class is offered by New Life Lutheran Church at 4320 Haines Road. Each Thursday at 2:00 PM this Greek group will gain significant insight into a scripture available only in the original Greek, while going chapter by chapter through Mounce's grammar and workbook. Anyone willing to learn is welcome to attend. Participants can expect an hour of class time and an hour of homework each week. Pastor Norland has shepherded many beginning classes and has enjoyed the various levels of appreciation and participation. Some will be delighted to be able to conduct fuller word studies. Some will end up translating the entire New Testament.
Event Timing: Thursdays, 2:00 PM
Location: 4320 Haines Rd, Duluth, MN 55811
Contact: (218) 464-4584 or office@newlifeduluth.org
Dates: Weekly, Starting September 14, 2023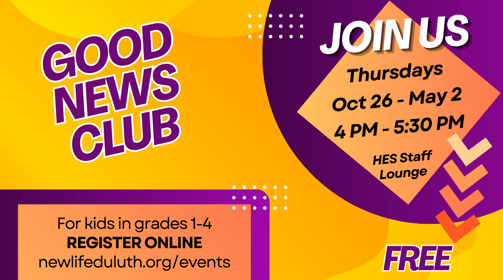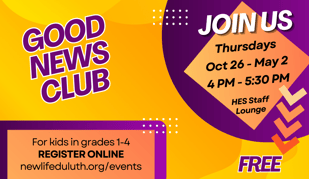 What Is Taught in Good News Club?
Each week an exciting Bible lesson using colorful materials from CEF is presented. This action-packed time also includes songs, Scripture memory, a missions story and review games or other activities focused on the lesson's theme. Each club includes a clear presentation of the Gospel and an opportunity for children to trust the Lord Jesus as Savior. Every club also includes strong discipleship training to build character and strengthen moral and spiritual growth. All children are encouraged to attend a local church.
Event Timing: Thursdays, 4 PM
Location: Hermantown Elementary School Staff Lounge
Dates: Weekly, Starting October 26, 2023
Please click the button to register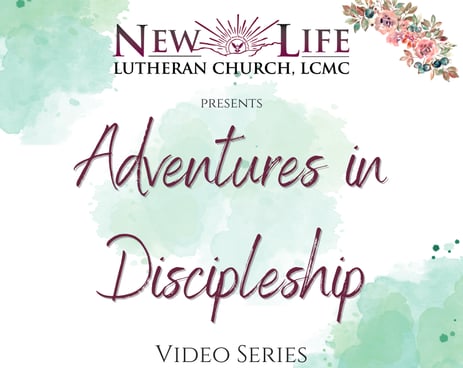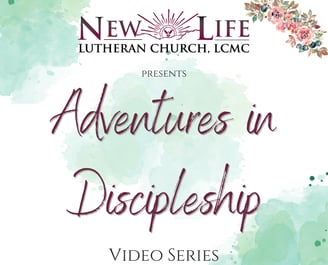 Pastor Norland is taking us through some key areas of discipleship in this short video series. Videos are posted weekly.
Click the link below to start your adventure!
Adventures in Discipleship